I used to listen to Lester Roloff. You can hear from his preaching that he was filled with the Holy Ghost, single minded, a man of conviction. None of the pastors or people attending brought guns.They stood their ground on the word of God. This godless DHR government entity rather have the girls on the streets than in a Godly home. Preachers were put in stink holes in the 16 & 1700's for not taking a license. John Bunyan spent 12yrs. in prison for his conviction that he was called by God to preach without state permission. He had several small children and a young wife. In Jail he made shoestrings to earn some money. The Lord honored him in giving John Bunyan dreams which he penned. Pilgrim's Progress is one of the most read books next to the Bible. Thank you Lord for real men of faith. His servant,Peter
Eternal Values Ministries is an evangelistic ministry.We are watchmen sounding the alarm.We preach on the streets of San Antonio ; especially at the Alamo. We have been preaching in prisons for over twenty yrs. Currently we are at the federal jail downtown holding services on Friday nights.If you like to come on the streets with us and be a witness for our Lord Jesus Christ,you may contact us at at our email. pceternalvalues10@gmail.com.Thank you for your support; Chaplain Peter.
WE UPHOLD GOD'S DESIGN IN MARRAIGE
Thank you for the article. It is enlightning to hear the simple GOD GIVEN TRUTH. Men and women compliment one another. In this fallen world of sin there will be trouble in marriage. Only when we submit to the Lord first can there be peace in the home. This whole idea of some how losing out on your life if you trust the Lord in His design for husband, wife, father, mother is a satanic lie. This was the truth from the beginning and is especially today as we near the end. The truth does set free while lies put people in bondage. Why is there such a world wide surge in attacking the traditional family? This is the satanic game plan to destroy God's design for His creation. The hatred, murder of children, the despising of one's own identity as a man or woman is not from the Lord, but of the evil one. Stand firm Man and Woman who belong to the Lord Jesus Christ. They will hate you because they don't know our Lord. The time is come that the true church must be tried, purified, made holy as a bride adorned for her groom. So then because thou art lukewarm, and neither cold nor hot, I will spue thee out of my mouth. Rev 3:17 Because thou sayest, I am rich, and increased with goods, and have need of nothing; and knowest not that thou art wretched, and miserable, and poor, and blind, and naked: Rev 3:18 I counsel thee to buy of me gold tried in the fire, that thou mayest be rich; and white raiment, that thou mayest be clothed, and that the shame of thy nakedness do not appear; and anoint thine eyes with eyesalve, that thou mayest see. Rev 3:19 As many as I love, I rebuke and chasten: be zealous therefore, and repent. Rev 3:20 Behold, I stand at the door, and knock: if any man hear my voice, and open the door, I will come in to him, and will sup with him, and he with me. The Lord bless thee, His servant Peter http://www.wnd.com/2014/03/i-live-the-life-feminists-hate/#comment-1310283486
OPEN LETTER TO INCORPORATED CHURCHES AND MINISTRIES
First I want to thank you for all your work in educating the masses and holding steadfast for the Christian faith. Please consider some things. Does the LORD God NEED A 501C3 TO DO HIS WILL IN THE EARTH. What if you were in China, would you worship in their Government churches and lobby the communists for more rights? How about North Korea or the Muslim Middle East? Yet over 100,000,000 Chinese Christians refuse to INCORPORATE Their faith. We make much of our rights in America, But what of God's rights? Does He have the right to turn up the heat on this lukewarm, luxury, entertainment , self centered Christianity. REV.3:18 I think that persecution, imprisonment, martrydom is normal Christian Life on this cursed earth. We are in enemy territory, this is not our home. EPH.2:2 Why use the resources the LORD has given us on fighting for rights that God Himself is taking away from us. REV.13:4-15 The scriptures are clear: we are heading for dangerous times here and abroad. The people of God must come out of their comfort zones. The job of the church is to preach the gospel, make disciples, feed the hungry, take care of the sick, elderly, the fatherless, visit the prisoners. So my recommendation is forget the 501c3. Refuse to have your ministry as JOINT HEIRS with this ungodly world system. May The Lord Jesus Christ open our eyes to the real battle. His sevant, Peter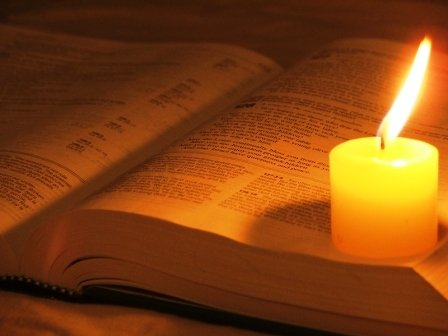 I have had the privilege of traveling to Cuba and Ecuador on two week mission trips earlier this decade,2001. In Cuba I am glad to tell you that the church is on fire for the Lord.They are meeting in homes,garages and churches. Communism can not put the fire of God out!!! It just fans the flames. They wouldn't let us into the prisons so we traveled from Havana to Santiago and back throughout the churches. It was a blessing to visit these saints.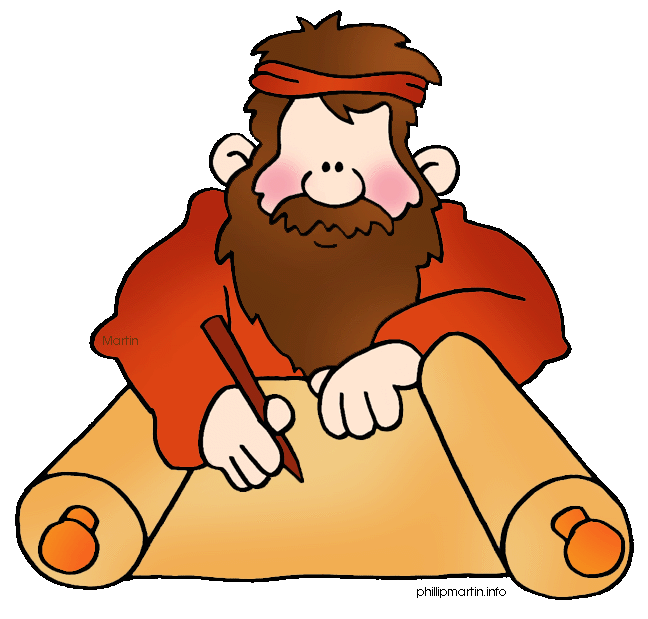 Eternal Values Ministries has been writing to an organization in India called S. W. I. M. W. A.
(Samaritian Womens International Ministries Welfare Assoc.)
They have an orphanage of about 20 to 30 children.They also have a widows home.These are extremely poor people.In India they are called the untouchables.Their cast system has them on the lower ranks of reincarnation. This means they must have done evil things in their past life and now they must suffer.
However the LORD has called them out of Hinduism into the glorious liberty of the children of light.They also witness in their villages and distribute Bibles.Their husbands work in the fields for about 50 cents a day.
We have been supporting them now for about 15 yrs.They have a battery powered tape player.So we send them tapes to listen to.One day I asked them what is their need.They sent me a draft for a new building.I was amazed at their faith! The building would be for the orphanage and widows home.These are dedicated saints.They keep asking me to come down to disciple them.At the moment this is not possible for us.Also they are in need of Bibles which they can purchase in India.
Recently they were able to make some youtube videos. Here is the pastor with the men preaching in the villages.
Would you like to support their work in India?

You can pay through PayPal Via. Just press the donate button under this post.

Chaplain Peter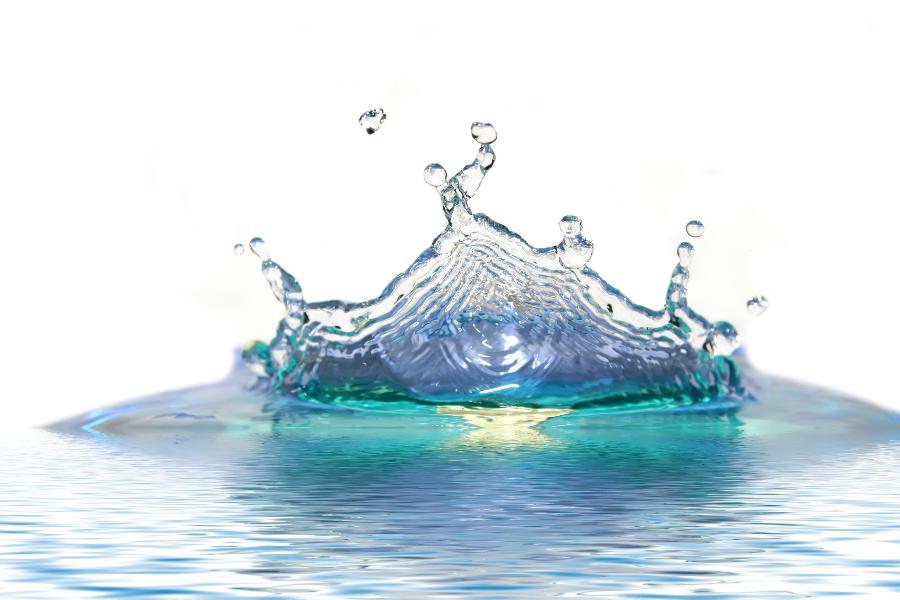 How the Lord Saved My Life !
My name is Isaac, This happened when I was 5 years old. We went to a church Thursday nights and they had Sunday school class for kids. Well one Thursday we finished class early so the teachers decided to take us for a walk around the church. We started in the back of the church where it was very dark and we were supposed to hold hands so we wouldn't get lost in the dark. I was to busy playing with my toy car running it against the church wall. About two minutes later after we were walking, I fell down into a sewer hole filled to the top with dirty water. The teachers and kids started to panic, so did I ! After some time under the water I started to see my life flash in front of my eyes. I started to swallow a lot of the water ! Then all of a sudden my life stopped flashing and the water was clear and bright. I looked up and saw this really big bright hand come down and get me, it was a very gentle hand that grabbed me by the hand and pulled me up to the rim of the sewer hole.The teachers pulled me up the rest of the way. I said, did you see that giant hand ? Everyone said no, some thought I was crazy ! I know I was not crazy I know what I saw. I believe the hand I saw was a hand of an angel, ( If not the hand of Jesus himself.) This is my testimony of how the Lord saved my life ! I am now 11 years and saved.
Thank you , Isaac

The above above story is true. My son did fall into a sewer hole. The next day I went to see the pastor. He showed me the hole, the lid was missing. He took a pole about 10ft. long and it went all the way down! I do believe the Lord spared Isaac's life.
I have also experienced the Lords hand. In the military I rode a motorbike. This day I was going to ride without a helmet. Suddenly I heard a loud voice" put on your helmet". I sat there stunned looking about. Then I put on the helmet. I was riding down the rode doing around 70. I was about to pass a car that was sitting at a T intersection. As I passed, the car made a left turn. I hit the brakes and hit the car. The inertia of the impact forced me over the top of the car and slammed me with my head into the pavement. The word of the Lord saved my earthly life,about a year later the Lord saved my soul. Praise His holy name.

Chaplain Peter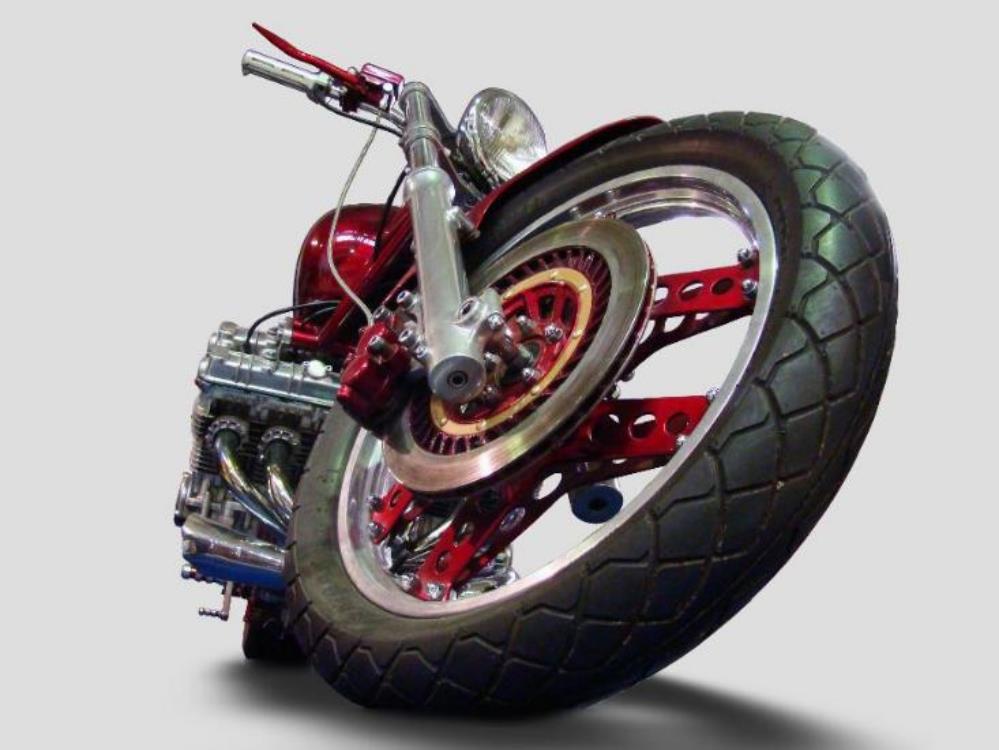 DO YOU HEAR THIS KIND OF PREACHING AT YOUR CHURCH ?

WHY I PREACH

THE WORD OF GOD TELLS US TO CONTEND FOR THE FAITH THAT WAS ONCE DELIVERED UNTO THE SAINTS ; JUDE. THERE IS A GLOBAL MOVEMENT TOWARD A NEW WORLD ORDER.THIS IS NOW SPOKEN OPENLY BY OUR LEADERS. YOU MAY ALSO KNOW IT AS; MYSTERY BABYLON, THE MOTHER OF HARLOTS REV. 17&18. THIS IS THE TRUE NATURE OF THE UNGODLY WORLD SYSTEM. IT IS A WORLD THAT IS RULED BY THE ' PRINCE AND POWER OF THE AIR' . EPH. 2. EVERYONE IS UNDER HIS CONTROL. WE ARE BORN INTO SIN AS A RESULT OF OUR FIRST PARENTS; ADAM AND EVE. ROMANS 5:12. ONLY THE LORD JESUS CHRIST IS WITHOUT SIN BEING CONCEIVED OF A VIRGIN BY THE HOLY GHOST. MATT. 1:18-25 THE PREACHING OF THE CROSS IS THE ONLY WAY TO SAVE SINNERS ; FOR THE PREACHING OF THE CROSS IS TO THEM THAT PERISH FOOLISHNESS; BUT UNTO US THAT ARE SAVED IT IS THE POWER OF GOD. THE CROSS REFERRED TO IS NOT WORN AROUND THE NECK OR PINNED ON A SHIRT. WE ARE PREACHING ABOUT THE BLOOD OF CHRIST SHED ON CALVARY'S CROSS FOR SINNERS, TO BE RECEIVED BY GRACE THROUGH FAITH, AS AN ABSOLUTE FREE GIFT;Eph2:8,9 . SALVATION IS THE FREE GIFT OF CHRIST'S RIGHTEOUSNESS RECKONED TO OUR MORALLY BANKRUPT CONDITION. ROM. 4 & 5 . THAT IF THOU SHALT CONFESS WITH THY MOUTH THE LORD JESUS, AND SHALT BELIEVE IN THINE HEART THAT GOD HATH RAISED HIM FROM THE DEAD, THOU SHALT BE SAVED. FOR WITH THE HEART MAN BELIEVETH UNTO RIGHTEOUSNESS; AND WITH THE MOUTH CONFESSION IS MADE UNTO SALVATION....FOR WHOSOEVER SHALL CALL UPON THE NAME OF THE LORD SHALL BE SAVED .ROMANS 10:9-13 HIS SERVANT, CHAPLAIN PETER

For thou hast possessed my reins; thou hast covered me in my mother's womb. I will praise thee; for I am fearfully and wonderfully made: marvelous are thy works; and that my soul knoweth right well.My substance was not hid from thee, when I was made in secret, and curiously wrought in the lowest parts of the earth.Thine eyes did see my substance, yet being imperfect; and in thy book all my members were written, which in continuance were fashioned, when as yet there was none of them. How precious also are thy thoughts unto me, O God! how great the sum of them!

8 Week old Developing BABY,
Heart beat - can be heard on office ultra-sonic stethoscope
Heart -Has been beating for one month
EKG- electrocardiogram can be done
Brain Waves - were measurable 2 weeks ago
FEELS PAIN
responds to touch.
SUCKS THUMB
GRASPS
AND SWIMS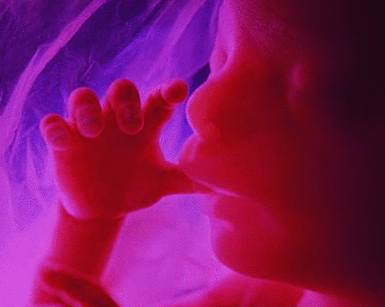 THE SHEDDING OF INNOCENT BLOOD