PROPHECIES VISSIONS DREAMS
PREPARE ME A HOLY PEOPLE Beloved, think it not strange concerning the fiery trial which is to try you, as though some strange thing happened unto you: but rejoice, in as much as ye are partakers of Christ's sufferings ; that, when his glory shall be revealed, ye may be glad also with exceeding joy. 1 Peter 4:12, 13
Dear saints, I believe that this is the cry of God's heart. Since the fall of Adam our LORD has set his sights on redeeming mankind. As we draw near the close of an age ( if this be the time ) to usher in the 1,000 yr. reign of our Lord and Savior : the Lord Jesus Christ , we must prepare ourselves as a bride for her groom. This is the hope of all the saints that passed on before us. To see Christ in all his splendid glory. And indeed they shall for the dead in Christ must rise 1st. All of history, all of prophecy and all creation is awaiting that GREAT DAY OF OUR LORD JESUS CHRIST.
But the day of the Lord will come as a thief in the night; in the which the heavens shall pass away with a great noise, and the elements shall melt with fervent heat, the earth also and the works that are therein shall be burned up.

Seeing

then

that

all these things shall be dissolved, what manner

of persons

ought ye to be in

all

holy conversation and godliness,

Looking for and hasting unto the coming of the day of God, wherein the heavens being on fire shall be dissolved, and the elements shall melt with fervent heat?

Nevertheless we, according to his promise, look for new heavens and a new earth, wherein dwelleth righteousness.

Wherefore, beloved, seeing that ye look for such things, be diligent that ye may be found of him in peace, without spot, and blameless. 2 Peter 3:10-14 It is in this understanding that PROPHECIES, VISIONS, DREAMS IS PUT FORTH :
And the dragon was wroth with the woman, and went to make war with the remnant of her seed, which keep the commandments of God, and have the testimony of Jesus Christ. Rev. 12:17
Let us be glad and rejoice, and give honour to him: for the marriage of the Lamb is come, and his wife hath made herself ready.And to her was granted that she should be arrayed in fine linen, clean and white: for the fine linen is the righteousness of saints.And he saith unto me, Write, Blessed are they which are called unto the marriage supper of the Lamb. And he saith unto me, These are the true sayings of God.And I fell at his feet to worship him. And he said unto me, See thou do it not: I am thy fellowservant, and of thy brethren that have the testimony of Jesus: worship God: for the testimony of Jesus is the spirit of prophecy. Rev. 19:7-10
God is not mocked
I remember Randall Terry from many years back when they used civil disobedience to block abortion clinics. His words will testify against all those who dare mock the Lord, not only his but the babies themselves will testify against all invovled in these cruel murders. After watching this clip I remembered a vision I had. I was in heaven. There before me were an endless multitude of old wooden cribs. As I looked on the cribs there was writting on the end of each. One had written on it raped, another murdered, another hated. The Lord was showing me the crimes these aborted children suffered. As I pondered on this I realized that no one, absolutely no one will escape the judgement of Almighty God. Those aborted children will have their day in court. They will look into the eyes of mothers and fathers, doctors, clinic workers and all involved in their murder. This will be a day of wailing and gnashing of teeth as the Lord Jesus Christ passes sentence uopn them. I implore you dear reader to consider your life in view of this coming judgement and turn to the Lord. He is merciful and will forgive all who call on His name.
His servant, Peter
This revelation came to me as I studied my Bible. There was a battle going on in my heart about what I was taught and what the Lord was showing me. Then the revelation came to me that the gifts of the Holy Spirit did not vanish, but remain til the resurrection. 1COR.13:9 For we know in part, and we prophesy in part.
10 But when that which is perfect is come, then that which is in part shall be done away.( resurrection)
11 When I was a child, I spake as a child, I understood as a child, I thought as a child: but when I became a man, I put away childish things.
12 For now we see through a glass, darkly; but then face to face: now I know in part; but then shall I know even as also I am known.
13 And now abideth faith, hope, charity, these three; but the greatest of these is charity.
Jhn 9:4
I must work the works of him that sent me, while it is day: the night cometh, when no man can work. Psa 30:5
For his anger endureth but a moment; in his favour is life: weeping may endure for a night, but joy cometh in the morning.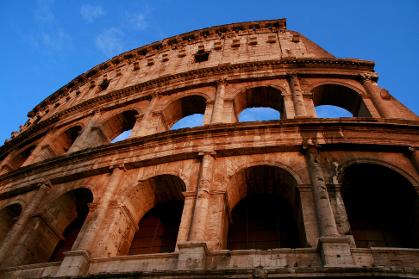 THE INVISIBLE LUMBER JACK Recently I remembered praying in a park one night. I think it was in the later 70's or early 80's. As I prayed there was a continuing sound as when an ax hits a tree. It was coming from behind me up on a hill. I looked back to see who would be chopping a tree in a public park at 10pm. When I saw no one around I just kept praying seeking the Lord. After a while I asked the Lord if He had anything to say. Immediately a large tree on the hill started cracking as when a tree is chopped down. It was a large branch fallen to the ground. My first thought was to see if anyone was hurt. As I ran up the hill a man and woman also came to see what happened. I asked them if they heard that chopping noise? They both heard it. We were all amazed at this large branch fallen from the trunk. There was no one in the tree or anywhere else around. After a few minutes we left and I went home. As I meditated on what happened the next day a scripture came to mind:
| | |
| --- | --- |
| | Every branch in me that beareth not fruit he taketh away: and every branch that beareth fruit, he purgeth it, that it may bring forth more fruit. |
COVETOUSNESS IS IDOLATRY
In the mid 90's my wife and I was visiting a church in Chicago. The pastor was also known as an Apostle. I believe in the 5 fold gifts given to the church in Epe.4:11. The pastor was preaching well. Then I heard this; "Why should I be accountable for the money given me. The people just laid the money at the apostles feet."
He was perverting Acts 5:33-37. Immediately I asked the Lord what's going on here, this cannot be true. Then I had a vision standing right there in the pew. The apostle that was preaching had his right hand held up praising God. His head was looking up and incense was coming out of his mouth like praying. But in his left hand by his side he had a fist full of $$$. 2 Peter2:3
The scripture is emphatic of this: there is no such thing as being unaccountable with monies, properties or gifts.
2 Cor.8
His servant, Peter
On my video @ Chaplain Peter 1 : REFUSE TO MURDER GOD'S PEOPLE is a word from the Lord concerning Christians in military, police, DHS, and other security forces. All of mankind is heading to the Great Showdown. The forces of evil and good are about to clash. History has numerous such battles. As Christ- tians ( a derogatory term in the 1st century ) we are admonished not to give back evil for evil, but to overcome evil with good. This is what The Lord Jesus Christ lived as he was condemned as a criminal and executed. The apostle Paul said, " follow me as I follow Christ. " John the Baptist spoke directly to the soldiers : Luke 3:14
And the soldiers likewise demanded of him, saying, And what shall we do? And he said unto them, Do violence to no man, neither accuse any falsely; and be content with your wages.
To the IRS he said : Luke 3:12,13
Then came also publicans to be baptized, and said unto him, Master, what shall we do? And he said unto them, Exact no more than that which is appointed you.
John and Paul were both beheaded by " the powers that be."
TO THE 7 CHURCHES
In this vision I saw the Lord Jesus walking among the 7 candlesticks. As he walked He would snuff out with His fingers the flame on the candles. Only 1 candle remained. I wondered which of the 7 remained. Then the Lord showed me that it wasn't 1 remaining, but a remnant from each of the 7 made up the 1 true church which will endure throughout eternity. This bears witness with scripture. Feb. 2006
REV. chpt 1 ; Zech.13:8,9 ; Rom.10:16-11:7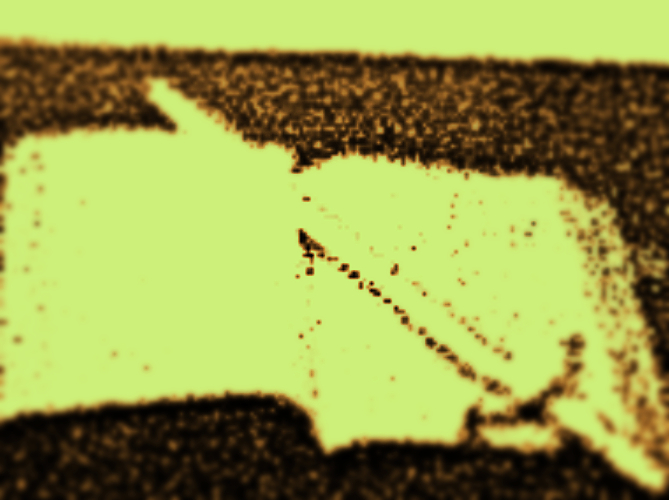 A PROPHETIC WORD FOR AMERICA