I started eternal values ministries in May of 2010. The purpose of the website is to lay the foundation of the Christian faith. In truth the foundation can only be laid once. However, many doctrinal errors has been built upon the chief corner stone with the apostles and prophets forming the doctrinal framework of our faith. Eph. 2:19-22. Throughout church history much heresy has been passed down to us today. Since the 1900's there has been a major shift to strange doctrines that lay a foundation of worldly riches, covetousness, comfort instead of persecution, affliction, tribulation. There has also been much dispensational error especially in C.I. Scofield's infamous Bible notes. This great gulf set between Israel and the Body of Christ are in stark contrast as if two completely different purposes were intended. In the past many believed ( as they do today ) that the church age has permanently replaced Israel. The 1,000 year reign of Christ is a metaphor. The tribulation happened in 70 A.D. and The Lord comes back to judge the wicked and righteous at the same time, not a 1,000 years apart. Personally, I believe that the Body of Christ starts with Christ and ends at the last person saved. You must be IN CHRIST to be a member of His body. We who are the first fruits raised with Christ at His coming are a New Creation who will reign over the nations during the 1,000 year reign of Christ. The rapture takes place immediately after the tribulation. Matt.24:29
Isa.65
20 There shall be no more thence an infant of days, nor an old man that hath not filled his days: for the child shall die an hundred years old; but the sinner being an hundred years old shall be accursed.
21 And they shall build houses, and inhabit them; and they shall plant vineyards, and eat the fruit of them.
22 They shall not build, and another inhabit; they shall not plant, and another eat: for as the days of a tree are the days of my people, and mine elect shall long enjoy the work of their hands.
23 They shall not labour in vain, nor bring forth for trouble; for they are the seed of the blessed of the LORD, and their offspring with them.
24 And it shall come to pass, that before they call, I will answer; and while they are yet speaking, I will hear.
25 The wolf and the lamb shall feed together, and the lion shall eat straw like the bullock: and dust shall be the serpent's meat. They shall not hurt nor destroy in all my holy mountain, saith the LORD.
The nations that are saved will enter into the New Heavens and Earth. The rest of the dead from the Old Testament are raised at the WHITE THRONE JUDGMENT. Whosoever was not found in the Book of Life was cast into the Lake of Fire. This is the 2nd death. Rev.20
We today that are born again are a special creation of God given the same body; a glorified body as Our Lord.
That the Gentiles should be fellow- heirs, and of the same body ( with Israel ) and partakers of his promise in Christ by the gospel. Eph.3:6 Israel should have been born again at Pentecost if they would have believed Peter's message.
Acts3:17 And now, brethren, I wot that through ignorance ye did it, as did also your rulers.
18 But those things, which God before had shewed by the mouth of all his prophets, that Christ should suffer, he hath so fulfilled.
19 Repent ye therefore, and be converted, that your sins may be blotted out, when the times of refreshing shall come from the presence of the Lord;
20 And he shall send Jesus Christ, which before was preached unto you:
21 Whom the heaven must receive until the times of restitution of all things, which God hath spoken by the mouth of all his holy prophets since the world began.
22 For Moses truly said unto the fathers, A prophet shall the Lord your God raise up unto you of your brethren, like unto me; him shall ye hear in all things whatsoever he shall say unto you.
23 And it shall come to pass, that every soul, which will not hear that prophet, shall be destroyed from among the people.
24 Yea, and all the prophets from Samuel and those that follow after, as many as have spoken, have likewise foretold of these days.
25 Ye are the children of the prophets, and of the covenant which God made with our fathers, saying unto Abraham, And in thy seed shall all the kindreds of the earth be blessed.
26 Unto you first God, having raised up his Son Jesus, sent him to bless you, in turning away every one of you from his iniquities.
Therefore if any man be in Christ, he is a new creation...2 Cor.5.17.
Eph.3:15 Having abolished in his flesh the enmity, even the law of commandments contained in ordinances; for to make in himself of twain one new man, so making peace;16 And that he might reconcile both unto God in one body by the cross, having slain the enmity thereby:17 And came and preached peace to you which were afar off, and to them that were nigh.18 For through him we both have access by one Spirit unto the Father.19 Now therefore ye are no more strangers and foreigners, but fellowcitizens with the saints, and of the household of God;20 And are built upon the foundation of the apostles and prophets, Jesus Christ himself being the chief corner stone;21 In whom all the building fitly framed together groweth unto an holy temple in the Lord:22 In whom ye also are builded together for an habitation of God through the Spirit.
The main reason for a PRE- TRIBULATION RAPTURE is to divide Israel from the Body of Christ. Since Paul's gospel there is no difference between Jew or Gentile. Romans 16:25-27; Eph.3.

The Lord will fulfill all the prophecies, promises made to National Israel in the New Covenant Jer.31:31-34 and the Gentiles will come to Israel's Light. Isa.2:1-5.

Today is a New Creation. The Lord Jesus Christ not only fulfills the 1st covenant, but is also the head of the Body of Christ, a heavenly. position with resurrected Glorified bodies. Heb.3:1: Eph.3:3;19-22;Col.3:1-3: 2Thes.2:6-10; Eph.1:10

The Body of Christ continues through to the end of the tribulation to the 1st resurrection. Rev.20:1-4; 22:16 (speaking to the original 7 churches): 1Cor.15:51,52 compare to the Last Trump of Rev. 11:15-19. The 7th Trump is the last one. It is at the end of the Tribulation when the saints are rewarded at the Resurrection/Rapture: the 1st (not 2nd) resurrection.

[1Th 4:16-17 KJV] 16 For the Lord himself shall descend from heaven with a shout, with the voice of the archangel, and with the trump of God: and the dead in Christ shall rise first: (The resurrection of all the dead) 17 Then we which are alive [and] remain shall be caught up together with them in the clouds, to meet the Lord in the air: and so shall we ever be with the Lord. ( then Rapture: not rapture followed by resurrection)

Therefore no separation is needed by inserting a spurious resurrection. The future resurrections are based on GOOD AND EVIL, the Judgment seat of Christ. 2 COR.5:10 or The White Throne judgment.Rev. 20. This is the truth on RIGHTLY DIVIDING THE WORD OF TRUTH. It is not in dividing the church from Israel, but rather truth from error, good from evil, Godliness from ungodliness, righteousness from unrighteousness. His servant, Peter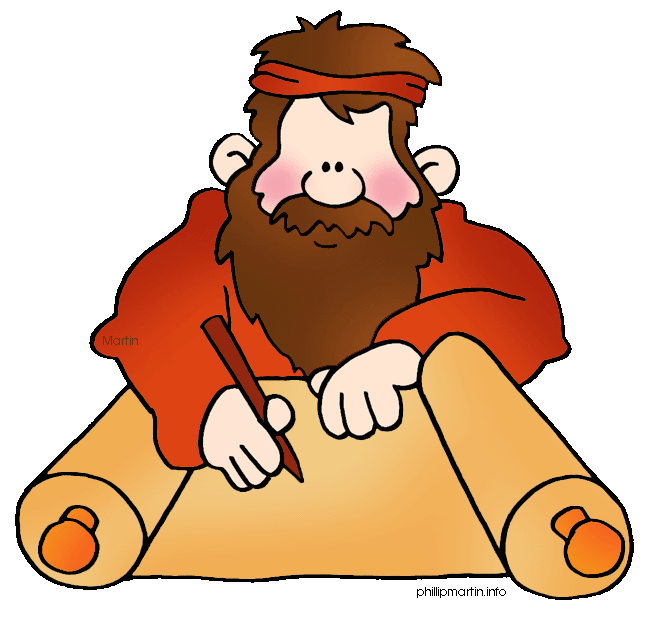 MY PERSONAL TESTIMONY OF SALVATION

Greetings friend, I am giving you this Bible tract to let you know that there is a God in heaven and you can personally know him. Many have heard of the Lord Jesus Christ. There is probably more written of the Lord Jesus Christ than anyone else.
Jhn 21:25
And there are also many other things which Jesus did, the which, if they should be written every one, I suppose that even the world itself could not contain the books that should be written. Amen.
My journey as a Christian started when I was about a year old. I was baptized into the Russian Orthodox church. Many churches baptize infants and believe it takes care of Original Sin. In my case it didn't help. I grew up to be a terrible sinner. I attended this church till I was about 14. There were many rituals in the Russian church. The priests were dressed in colorful robes, some wearing crowns. The church was filled with Icons, pictues of the Lord, saints, Mary, that we would often kiss. The priests wore large crosses. They had Crucifixes in their hand. When I approached the priest I would put one hand on top of my other hand, palms up. The priest would lay his hand in mine and then I'd kiss his hand. Then he held out the Crucifix and I would kiss it also. We would make the sign of the cross often.
In elementary school I spent a coulpe of years in Catholic school. I still remember the Nun in 3rd grade telling the class that President Kennedy was assassinated. The Catholic church had more statues of saints whereas the Russian chuch only Icons. There was no Pope in the Russian church. The orthodox church did not have Mass as the Catholics, but it was pretty much the same. I remember praying to Mother Mary to save souls from Purgatory, the Rosary and other prayers directed to the saints.
Things started to change when I turned 16. I ran with a bad crowd, started drinking and doing drugs. My parents threw me out of the house. It was winter with below freezing tempertures in Chicago. For a couple of years I lved where I could, working where I could. At 18 I had enough and went into the Air Force.
In the summer of 1975 I was honoarably discharged from the military. I went back to Chicago. One night I was sitting in a park drinking. A man approached me, pointed his finger at me and told me I was asinner. In the last few years people would tell me about Jesus, salvation and eternal life. I listened politely ( most of the time ), but did not really care. My life was about Me : Me Me Me. I did what I wanted and could not care less what others thought.
This time it was different. It was like a knife went into my heart when he called me a sinner. He told me that because I broke God's laws I could not enter heaven. The good news was that God came to us. For the first time in my life I heard a clear presentation of the gospel. He explained to me how God became a man, died for my sins on the cross and rose the 3rd day. I went home that night convicted of my sin and the need of a Savior. The next day the same man invited me to his house. He handed me a Bible and asked me to read a scripture in :
[Eph 2:8-9 KJV] 8 For by grace are ye saved through faith; and that not of yourselves: it is the gift of God: 9 Not of works, lest any man should boast.
I read the sriptures and thought for a moment. Then the understanding suddenly cameto me. I still remember it as if it were yesterday. The LORD saves, forgives sin, not because we are good enough or have done something good enough out of our own strength, but for the sake of His Son the Lord Jesus Christ, who loved me and gave himself for me. This was a revelation from God to me personally. The Light came on, and I was Born Again. All are born of natural parents. To be Born Again is to be born spiritually by the Holy Spirit.
[Jhn 1:10-14 KJV] 10 He was in the world, and the world was made by him, and the world knew him not. 11 He came unto his own, and his own received him not. 12 But as many as received him, to them gave he power to become the sons of God, even to them that believe on his name: 13Which were born, not of blood, nor of the will of the flesh, nor of the will of man, but of God. 14 And the Word was made flesh, and dwelt among us, (and we beheld his glory, the glory as of the only begotten of the Father,) full of grace and truth.
The Gospel of the Grace of God, saving, forgiving sinners, Justifying them by Grace through Faith alone, for no other reason than His great love for us. This was strangely silent in the Russian Orthodox and the Catholic churches I attended. It was only untill I grapsed the meaning of the cross by hearing the preaching of the cross that I knew for sure my sins were never to be held against me again. I have peace with God and know for sure that when my journey is finished in this world, I have a home not made with hands eternal in the heavens. You may ask how can you know such a thing? Very simple: the Lord saved me. If I had to do something to be saved it would never be enough. I would get what I deserved: eternity in hell.

[Eph 2:1-10 KJV] 1 And you hath he quickened (made alive), who were dead in trespasses and sins; 2 Wherein in time past ye walked according to the course of this world, according to the prince of the power of the air, the spirit that now worketh in the children of disobedience: 3 Among whom also we all had our conversation in times past in the lusts of our flesh, fulfilling the desires of the flesh and of the mind; and were by nature the children of wrath, even as others. 4 But God, who is rich in mercy, for his great love wherewith he loved us, 5 Even when we were dead in sins, hath quickened us together with Christ, (by grace ye are saved;) 6 And hath raised us up together, and made us sit together in heavenly [places] in Christ Jesus: 7 That in the ages to come he might shew the exceeding riches of his grace in [his] kindness toward us through Christ Jesus. 8 For by grace are ye saved through faith; and that not of yourselves: [it is] the gift of God: 9 Not of works, lest any man should boast. 10 For we are his workmanship, created in Christ Jesus unto good works, which God hath before ordained that we should walk in them.
You can contact me at: chaplainpeter1@protonmail.com
His servant, Peter
To donate please copy and paste in your browser :
paypal.me/mosesrajuchinta
mosesrajuc@gmail.com These are the e-mail accounts of brother Chinta and his son Moses. You may contact them personally.
vrrajuchinta@gmail.com
WE UPHOLD GOD'S DESIGN IN MARRAIGE
Thank you for the article. It is enlightning to hear the simple GOD GIVEN TRUTH. Men and women compliment one another. In this fallen world of sin there will be trouble in marriage. Only when we submit to the Lord first can there be peace in the home. This whole idea of some how losing out on your life if you trust the Lord in His design for husband, wife, father, mother is a satanic lie. This was the truth from the beginning and is especially today as we near the end. The truth does set free while lies put people in bondage. Why is there such a world wide surge in attacking the traditional family? This is the satanic game plan to destroy God's design for His creation. The hatred, murder of children, the despising of one's own identity as a man or woman is not from the Lord, but of the evil one. Stand firm Man and Woman who belong to the Lord Jesus Christ. They will hate you because they don't know our Lord. The time is come that the true church must be tried, purified, made holy as a bride adorned for her groom. So then because thou art lukewarm, and neither cold nor hot, I will spue thee out of my mouth. Rev 3:17 Because thou sayest, I am rich, and increased with goods, and have need of nothing; and knowest not that thou art wretched, and miserable, and poor, and blind, and naked: Rev 3:18 I counsel thee to buy of me gold tried in the fire, that thou mayest be rich; and white raiment, that thou mayest be clothed, and that the shame of thy nakedness do not appear; and anoint thine eyes with eyesalve, that thou mayest see. Rev 3:19 As many as I love, I rebuke and chasten: be zealous therefore, and repent. Rev 3:20 Behold, I stand at the door, and knock: if any man hear my voice, and open the door, I will come in to him, and will sup with him, and he with me. The Lord bless thee, His servant Peter http://www.wnd.com/2014/03/i-live-the-life-feminists-hate/#comment-1310283486
OPEN LETTER TO INCORPORATED CHURCHES AND MINISTRIES
First I want to thank you for all your work in educating the masses and holding steadfast for the Christian faith. Please consider some things. Does the LORD God NEED A 501C3 TO DO HIS WILL IN THE EARTH. What if you were in China, would you worship in their Government churches and lobby the communists for more rights? How about North Korea or the Muslim Middle East? Yet over 100,000,000 Chinese Christians refuse to INCORPORATE Their faith. We make much of our rights in America, But what of God's rights? Does He have the right to turn up the heat on this lukewarm, luxury, entertainment, self centered Christianity. REV.3:18
I think that persecution, imprisonment, martrydom is normal Christian Life on this cursed earth. We are in enemy territory, this is not our home. EPH.2:2 Why use the resources the LORD has given us on fighting for rights that God Himself is taking away from us. REV.13:15
The scriptures are clear: we are heading for dangerous times here and abroad. The people of God must come out of their comfort zones. The job of the church is to preach the gospel, make disciples, feed the hungry, take care of the sick, elderly, the fatherless, visit the prisoners. So my recommendation is forget the 501c3. Refuse to have your ministry as JOINT HEIRS with this ungodly world system. May The Lord Jesus Christ open our eyes to the real battle. His servant, Peter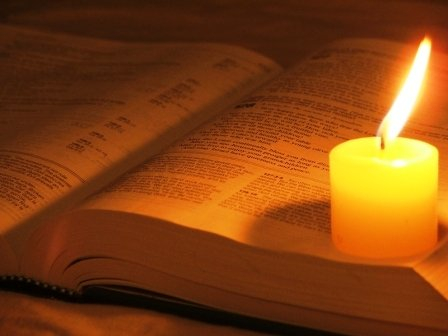 CUBA
I have had the privilege of traveling to Cuba and Ecuador on two week mission trips earlier this decade, 2001. In Cuba I am glad to tell you that the church is on fire for the Lord.They are meeting in homes, garages and churches. Communism can not put the fire of God out!!! It just fans the flames. They wouldn't let us into the prisons so we traveled from Havana to Santiago and back throughout the churches. I was told that there was no death penalty in Cuba. They wanted the prisoners to suffer rather than be executed.
All the pastors, chaplains met in Miami Fl. to fly to Cuba. The Head Chaplain (a good friend of mine) pulled me over to the side to let me know there was a spy among us! A "Chaplain" from Cuba was there to escort us. While waiting at the airport we got word that the Superintendent of Assemblies of God was having trouble securing a Religious Visa to enter Cuba. We all held hands and started petitioning the Lord. In about an hour he secured the Visa.
In Havana there was a large Pentecostal church. We were taken on a tour. In the basement were several printing presses. The pastor was in jail for preaching on the street. When he got out he continued street preaching. They left him alone.
We rode the Azule Bus from on end of the Island and back. We stayed at the houses designated by the government. If we stayed any where else the government would confiscate their house. People would go to windows at stores to get their ration of food. At one church a Christian woman Had her daughter taken away because the roof leaked. We gave the church money to fix the roof.
This church was wealthy, beautiful. Tiled floors, expensive decor.The house we stayed in was also well classed. There were short wave radios in the bedrooms. As I looked at pictures hanging on the walls there was a photo of the "spy chaplain" shaking hands with Fidel Castro! They were good Communists.
It was at this time we heard of a terrible drought just south of us by Guantanamo bay. Several pastors, chaplains went down to pray for rain. It poured for 3 Days. The Lord answers prayer. When we got to Santiago there was a large church we visited. We were up till the early morning hours praying for the saints. I remember a large crack in the wall to the ceiling of the church. Santiago was prone to earthquakes.
In one church where we held meetings a woman came forth to ask us how to forgive? Her 10 year old grandson witnessed a neighbor butchering a cow to eat. There was a 10 year prison sentence for this. When the neighbors knew the boy witnessed this, the chopped him up and through him in a river. She asked us "how do I forgive". We looked at each other like what would we do if we were in her place. This answer had to be from the Lord, for some scripture quoting by itself would not heal the pain she felt. We prayed, comforted her. She knew she had to forgive these murderers. The answer came from our own hearts when confronted with such suffering. Forgiveness is a process that the Lord gives us a we continue to seek him. He will avenge all wrongs and heal our hearts. Praise His holy name.
Back in Havana a group of people in a hotel lobby wanted to hear about the Lord. We preached, gave testimonies. They bowed their heads, prayed and a church was born. Amen.
ECAUDOR
In Ecuador they let us into the prison while they held our passports. The missionary that lived there started a Teen Challenge (founder David Wilkerson). As we entered the Teen Challenge facility was so crowed that we literally had to squeeze our way through. There were some speaking English begging us to bail them out.
We went out into the main yard which was a soccer field to give our testimonies. Suddenly a prison guard jumped in front of us and pushed us back. We witnessed an inmate Stabbing another inmate about 3 times in the arm and shoulder. They broke them apart and we continued giving testimonies.
Later on I found out they were allowed to have knives as cooking utensils. The prison fed them very little so relatives were allowed to bring them food, a cooker, knives and forks. One thing really stuck out in my mind was the non-chalet manner the whole incident was handled. Like no big deal. This would have not gone down well in the Cook County jail in Chicago where I held services for 6 years. If a knife was found they would put the jail on lock down and tear it apart searching cells.
After the testimonies they took us to see their confinement Quarters for bad boys. It was a large cage, no walls, out in the open. No toilet or running water. The guards would just hose it out, like animals at the zoo! The inmates in American prisons with air conditioning, tv, education programs are in a luxury resort compared to what I saw in other countries.
We also went to a city that had a very large Statue, Idol up on a hill overlooking the city. It was supposedly the Virgin Mary with great wings, holding a heavy chain with a serpent like dragon, under her feet. We went up on the hill, took our shoes off and began to intercede for the city. After about an hour of praying we went down to witness to the public.
As we walked around there were some very disturbing scenes. There were people living outside under metal grids underground. You could see hypodermic needles scattered about clothing, with baby clothes also. Women were drunk in public, children begging. They knew we were "Affluent" by our clothes.
I have no doubt that this accursed Idol played a major part in the poverty, alcoholism, drug abuse, prostitution in that place. Nations are bound by these superstitious religions.
I also remember that the government was overthrown and a new president installed while we were there. We have much to be thankful for in America.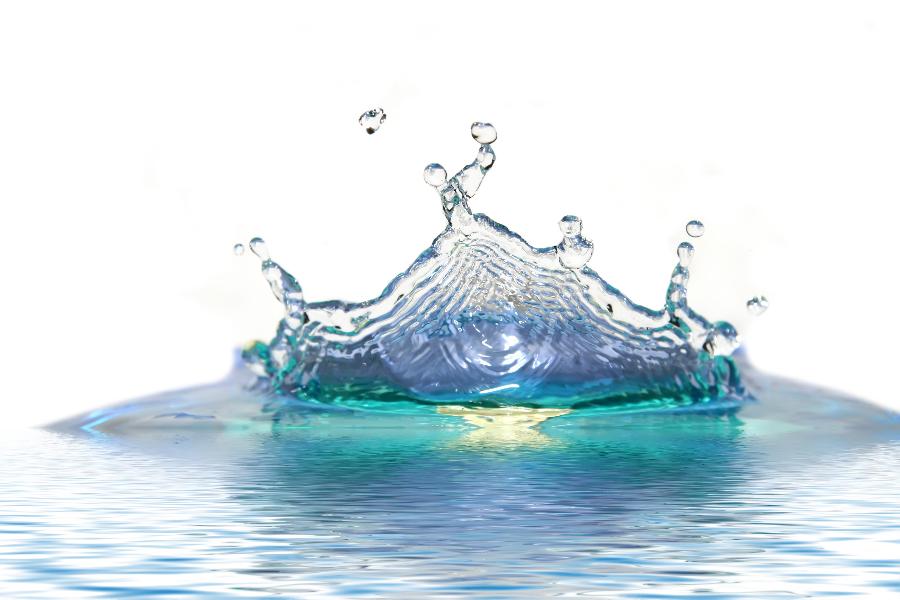 How the Lord Saved My Life !
My name is Isaac, This happened when I was 5 years old. We went to a church Thursday nights and they had Sunday school class for kids. Well one Thursday we finished class early so the teachers decided to take us for a walk around the church. We started in the back of the church where it was very dark and we were supposed to hold hands so we wouldn't get lost in the dark. I was to busy playing with my toy car running it against the church wall. About two minutes later after we were walking, I fell down into a sewer hole filled to the top with dirty water. The teachers and kids started to panic, so did I ! After some time under the water I started to see my life flash in front of my eyes. I started to swallow a lot of the water ! Then all of a sudden my life stopped flashing and the water was clear and bright. I looked up and saw this really big bright hand come down and get me, it was a very gentle hand that grabbed me by the hand and pulled me up to the rim of the sewer hole.The teachers pulled me up the rest of the way. I said, did you see that giant hand ? Everyone said no, some thought I was crazy ! I know I was not crazy I know what I saw. I believe the hand I saw was a hand of an angel, ( If not the hand of Jesus himself.) This is my testimony of how the Lord saved my life ! I am now 11 years and saved.
Thank you , Isaac

The above above story is true. My son did fall into a sewer hole. The next day I went to see the pastor. He showed me the hole, the lid was missing. He took a pole about 10ft. long and it went all the way down! I do believe the Lord spared Isaac's life.
I have also experienced the Lords hand. In the military I rode a motorbike. This day I was going to ride without a helmet. Suddenly I heard a loud voice" put on your helmet". I sat there stunned looking about. Then I put on the helmet. I was riding down the rode doing around 70. I was about to pass a car that was sitting at a T intersection. As I passed, the car made a left turn. I hit the brakes and hit the car. The inertia of the impact forced me over the top of the car and slammed me with my head into the pavement. The word of the Lord saved my earthly life, about a year later the Lord saved my soul. Praise His holy name.

Chaplain Peter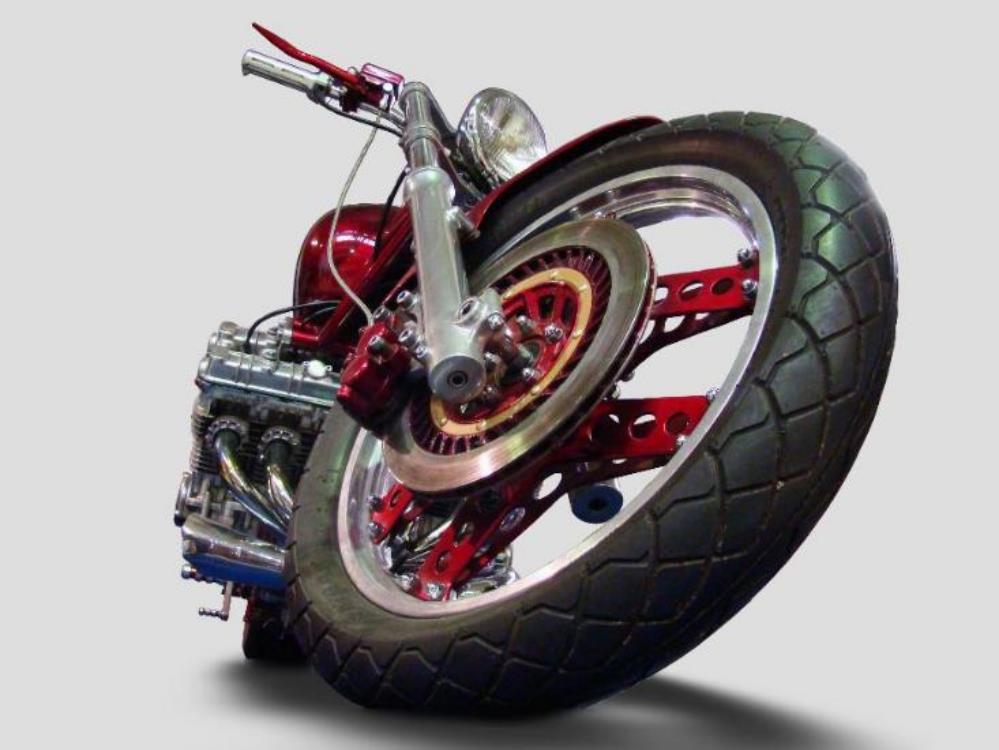 WHY I PREACH
THE WORD OF GOD TELLS US TO CONTEND FOR THE FAITH THAT WAS ONCE DELIVERED UNTO THE SAINTS ; JUDE. THERE IS A GLOBAL MOVEMENT TOWARD A NEW WORLD ORDER.THIS IS NOW SPOKEN OPENLY BY OUR LEADERS. YOU MAY ALSO KNOW IT AS; MYSTERY BABYLON, THE MOTHER OF HARLOTS REV. 17&18. THIS IS THE TRUE NATURE OF THE UNGODLY WORLD SYSTEM. IT IS A WORLD THAT IS RULED BY THE ' PRINCE AND POWER OF THE AIR' . EPH. 2.
EVERYONE IS UNDER HIS CONTROL. WE ARE BORN INTO SIN AS A RESULT OF OUR FIRST PARENTS; ADAM AND EVE. ROMANS 5:12. ONLY THE LORD JESUS CHRIST IS WITHOUT SIN BEING CONCEIVED OF A VIRGIN BY THE HOLY GHOST. MATT. 1:18-25
THE PREACHING OF THE CROSS IS THE ONLY WAY TO SAVE SINNERS
FOR THE PREACHING OF THE CROSS IS TO THEM THAT PERISH FOOLISHNESS; BUT UNTO US THAT ARE SAVED IT IS THE POWER OF GOD.
THE CROSS REFERRED TO IS NOT WORN AROUND THE NECK OR PINNED ON A SHIRT. WE ARE PREACHING ABOUT THE BLOOD OF CHRIST SHED ON CALVARY'S CROSS FOR SINNERS, TO BE RECEIVED BY GRACE THROUGH FAITH, AS AN ABSOLUTE FREE GIFT;Eph2:8,9 .
SALVATION IS THE FREE GIFT OF CHRIST'S RIGHTEOUSNESS RECKONED TO OUR MORALLY BANKRUPT CONDITION. ROM. 4 & 5 .
THAT IF THOU SHALT CONFESS WITH THY MOUTH THE LORD JESUS, AND SHALT BELIEVE IN THINE HEART THAT GOD HATH RAISED HIM FROM THE DEAD, THOU SHALT BE SAVED. FOR WITH THE HEART MAN BELIEVETH UNTO RIGHTEOUSNESS; AND WITH THE MOUTH CONFESSION IS MADE UNTO SALVATION....FOR WHOSOEVER SHALL CALL UPON THE NAME OF THE LORD SHALL BE SAVED.
ROMANS 10:9-13 HIS SERVANT, CHAPLAIN PETER
FOLOW THE BLOOD THE INFANTICIDE CRIMES
For thou hast possessed my reins; thou hast covered me in my mother's womb. I will praise thee; for I am fearfully and wonderfully made: marvelous are thy works; and that my soul knoweth right well.My substance was not hid from thee, when I was made in secret, and curiously wrought in the lowest parts of the earth.Thine eyes did see my substance, yet being imperfect; and in thy book all my members were written, which in continuance were fashioned, when as yet there was none of them. How precious also are thy thoughts unto me, O God! how great the sum of them!
At Eternal Values Ministries we believe that life must start at conception. This is not only scriptural, but real biological science.
[1Ti 6:20-21 KJV] 20 O Timothy, keep that which is committed to thy trust, avoiding profane [and] vain babblings, and oppositions of science falsely so called: 21 Which some professing have erred concerning the faith. Grace [be] with thee. Amen.
We believe and affirm that mankind is not a PRIMATE, but a creation made in the image of God. That the LORD GOD breathed into man the breath of life, thus imparting to him moral consciousness as a free moral agent.
MAN IS A LIVING SOUL
IS THIS A PERSON?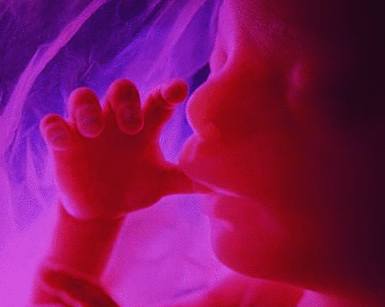 8 Week old Developing BABY,
Heart beat - can be heard on office ultra-sonic stethoscope
Heart -Has been beating for one month
EKG- electrocardiogram can be done
Brain Waves - were measurable 2 weeks ago
FEELS PAIN
responds to touch.
SUCKS THUMB
GRASPS
AND SWIMS
THE SHEDDING OF INNOCENT BLOOD